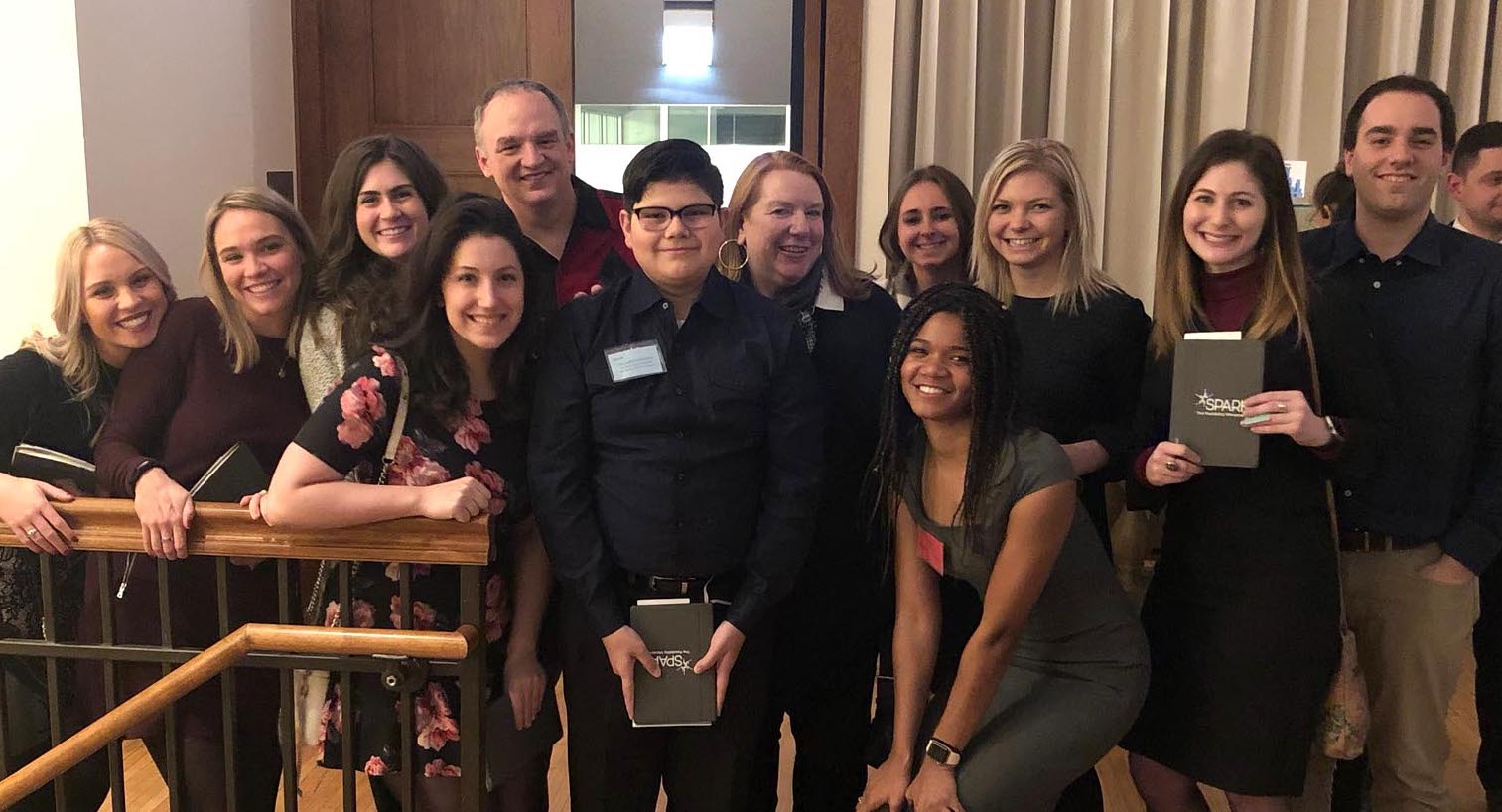 Since 2015, Eicoff has supported and participated in SPARK, a unique and inspiring mentoring program for inner city students. Targeting middle school aged youth, SPARK sponsors 8-week mentorships and other events at leading companies such as IBM, Groupon, United, and many more. The students partner up with mentors to learn valuable interpersonal and professional skills while completing a project inspired by their talents and goals. It's a great opportunity for them. And just as often, it's a great opportunity for us to learn and be inspired by tomorrow's youth.
On January 17, 2019, the Chicago chapter of SPARK hosted its first "Ignite the Night" fundraising event at the Ivy Room in downtown Chicago. Eicoff was proud to be a Champion level sponsor, creating an inspirational video that was shown to the attendees. Several of our mentors attended, and it was a wonderful night. Like most non-profits, SPARK is heavily dependent on donations large and small, especially since the program has been successful in it's stated mission. Students who participate see improvements in school performance, social and emotional skills, and most importantly what their possibilities are. Several talented and thoughtful mentors and mentees testified to this in moving ways.
The keynote speaker was Liz Dozier, an accomplished former inner-city principal who has since founded the non-profit, Chicago Beyond, whose goal of intervention with youth dovetails directly into SPARK's mission. The challenge laid out by her and for SPARK is one of scale. SPARK served over 800 students from 11 schools last year. The demand, however, is so much greater. And while events like Ignite the Night are great steps forward, along with the continued support of companies like Eicoff, they could always use more. More donations, more mentors, and more mentees. Which could mean more young lives changed and inspired to do things they may not have imagined. We all had mentors. Mentoring someone else is a great way to pay it forward.
To learn more about Spark or help contribute to this incredible initiative, click the link below: