A recap of the 2016 TV Upfronts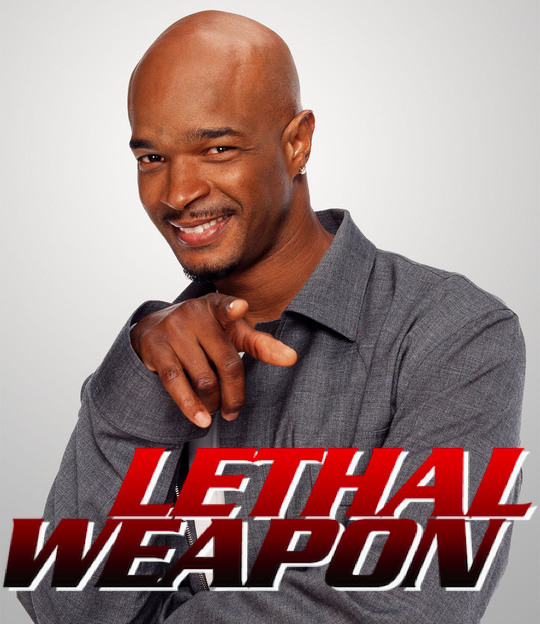 The hype and the hoopla of the 2016 TV Upfronts are now over. The stars have returned to their not-normal lives. The TV executives are likely taking an "I'm glad that's over" vacation. And we advertising folks are happily back in the office on a complimentary-cocktail hiatus.
So what were the big stories at this year's Upfronts? The answer in a 5-second trailer would be: "In 2016, what was once old is now new again."
Names like The Exorcist, Dirty Dancing, Lethal Weapon, Rocky Horror Picture Show, 24 Legacy, Prison Break and yes, MacGyver, lead this trend.
As Jimmy Kimmel joked, "All your favorite VHS tapes are coming to TV."
Instead of getting into why this year is all about reboots and remakes (hint: they're playing it safe), here's a quick network-by-network Upfront summary:
NBC
For the first time, NBC combined their Cable and Networks into one Upfront. They touted their recent purchase of Dreamworks, the upcoming Rio Olympics and of course, The Voice—now with new judges Miley Cyrus and Alicia Keys.
Their new programming includes:
Emerald City. Think Braveheart meets Wizard of Oz.
The Good Place. Due to a clerical error, a dead Kristen Bell wrongly winds up in heaven instead of the place that rhymes with her last name.
This is Us. A human drama about people sharing the same birthday already has a whopping 14 million trailer views on Facebook.
FOX
Fox's highlights feature hosting Super Bowl 51 in Houston, having over half of the top 50 video-on-demand programs and shaping innovations like virtual reality at the Daytona 500 and drones during the U.S. Open.
This year, they'll look to make noise with:
The Rocky Horror Picture Show. A remake of the cult classic airs this October.
The Exorcist. This one may have the heads of cinematic purists spinning as Fox takes a landmark film and places it into the body of a TV show.
Star. Lee Daniels of Empire fame helps tell the story of three aspiring singers navigating the treacherous waters of the music biz.
ABC
Boasting their social superiority, ABC let it be known they had more shares and re-tweets than all other broadcast networks combined. #2016UpFronts
They also stressed their Live Event success with 10 of the top 20 in this category.
#ThingsToWatch on ABC this year are:
Dirty Dancing, the Musical. Sweeping this 80's favorite off the floor, ABC looks for another soaring live-event success.
Designated Survivor. After years of advising the President on 24, Kiefer Sutherland finds himself as the POTUS in this highly hyped conspiracy thriller.
Still Starcrossed. Going way back in time, this show picks up exactly where Shakespeare's Romeo & Juliet tragically left off.
CBS
Dancing and singing their way into advertiser's pockets, James Corden and CBS lead the entertainment portion of the Upfronts with a wonderful spoof rendition of the musical Hamilton. The punch line, "We just want your Hamiltons!"
CBS unabashedly wore the "We're #1 in the 18-29 demo" badge and showcased a lineup of new shows with familiar titles and faces. Here are a few:
Kevin Can Wait. Kevin James of King of Queens plays a cop looking to live up his retirement. Only problem, his young wife and kids have different plans for him. Cue the comedic conflicts!
The Great Indoors. Joel McHale of Community plays a world-traveling adventure reporter who finds himself stuck behind a desk creating click bait for a digital magazine.
MacGyver. Using only duct tape, armpit sweat and pencil shavings, CBS has re-charged this crafty classic.
CW
Marking their 10th anniversary, the CW proudly plugged their younger demo (median age 25), their distinction of strong female leads and their Superhero domination.
Notable new shows on the CW horizon are:
Frequency. A remix of the movie, this show follows a female cop who at a young age lost her father in a terrible murder. Present day, she finds an old radio that picks up the voice of her father's past. Time to open that cold case.
Riverdale. It's the live action version of the Archie comics. Only this adaptation swaps the laughs for a more mysterious and dark tone.
Telemundo and NBC Universo
Sports, telenovelas and programmatic buying were big themes from these networks. Telemundo will have new seasons of its most popular "super" series and telenovelas, a whopping total of 10. The Rio Summer Olympics and the World Cup qualifiers lead the sports plans for both networks. And Telemundo programmatic buying will now be offered through NBC Universal's platform.
Some new additions to their lineups are:
Don Francisco Te Invita. Mario "Don Francisco" Kreutzberger, from the long-running and recently cancelled "Sabado Gigante" on Univision, hops over to Telemundo with this Sunday night talk, entertainment and variety show.
The Riveras. This celeb-reality show features the family of the late music icon Jenni Rivera.
Univision
This year, Univision strutted out some striking stats. They were the #1 ratings winner regardless of language for the presidential primary debate. They also own the top rated Spanish-language sports network, Univision Deportes, which has 3 years of growth and a digital presence of 52 million monthly uniques. And perhaps most impressive, 92% of Univision's audience is live viewing. Univision will also partner with AOL to offer programmatic ad buying.
Univision's new shows of note are:
Narcos, Club de Cuervos and El Chapo. The news here is that they are collaborating with Netflix to help deliver exciting content to their network while helping Netflix build a larger Hispanic audience.
Sábado Futbolero. Six hours of Mexican League soccer on Saturday nights will look to replace Sabado Gigante.
Canción de Mujer. This new singing talent competition looks to discover the next female regional Mexican star.
And that's a rap on the 2016 TV Upfronts. Thanks to Jennifer Lopez for the entertainment, Jimmy Kimmel for the laughs, and of course, MacGyver for the epic return.